This interface encompasses all the major modules deployed in your school management systems. Have a look at the features of these modules
Because a beautiful school deserves a beautiful website, our team commits to helping you create a communication hub that reflects the image, people and achievements that make your school district stand out. 
1. ACADEMIC
The flexibility and versatility of the system ensures it can mold according to the environment and structure of any institution, as well as complete incorporation of the institution's values.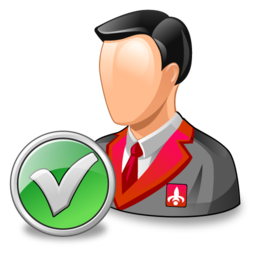 3. Attendance
Both students and staff can mark their attendance electronically, allowing teachers, students, and parents to access the data and administrative reports provided by Zippro school management system.
2. Students
The constructive student portfolio can help you manage ample information concerned with your students.
4. Exams
Information regarding examinations, associated with any courses, can be formulated, scheduled, published, and graded for students, teachers, and parents to view.
5. Inventory
You can manage, organize, and keep track of the goods in your inventory, while ensuring they are properly utilized or consumed.
6. Accounting
With this module, your accountants can manage the accounts and finances in a far effective way, without compromising on the quality of work.
7. Hostel
If you have a running hostel, you can administer and supervise it, with the help of our multi-faceted hostel module.
8. Library
This flexible module allows you to manage everything in your school's library, be it book details or reports.
9. Time Table
This module provides you greater leverages to schedule and manage the itineraries of all classes and groups in your school.
10. HRD
With the help of the HRD module, your Human Resource Department can cater to all of the human resource activities for successful implementation of its duties.
ADMINISTRATION
Fast implementation and configuration to suit your needs make administration painless and quick.
ASSIGNMENT
This centralized module can help you create and manage all the assignments and homework very easily.
REPORTS
From general reports of staff and students to forum and enrollment, you can organize all the important reports at one place.
DOCUMENT MANAGEMENT
File Management system can be executed very efficiently with the help of our multi-faceted document module.
E-LEARNING
You can provide additional learning support to the students by creating tutorial, questions, and timetable.
EXTRA
 We also build customized modules as per your requirements to provide you greater support in effective school management.