Welcome to Zippro School Management System in Nigeria Please read to become familiar with the rules and limitations that control your use of our website(s), products, services and applications (the "Services"). If in any case, you have any inquiries, comments, or concerns with regard to these terms or the Services, get in touch with us at sales@z-s-m-s.com.
These Terms of Use (the "Terms") are a binding contract between you and Zippro School Management System in Nigeria, Inc. ("Zippro School Management System," "ZSMS," "we" and "us"). You should consent to and acknowledge the entirety of the Terms, or you do not reserve the option to use the Services. Your use of the Services in any capacity implies that you consent to these Terms, and these Terms will remain in effect while you use the Services.
1. Acceptance of the Terms
By using the information, devices, and features arranged on Zippro School Management System site (together the "Service" or the "Services"), you agree to be bound by this Agreement and the Terms, whether you are a "Visitor" (which infers that you essentially browse the Zippro School Management System site) or you are a "User" (which suggests that you have registered with Zippro School Management System).
2. Changes to these Terms
Zippro School Management System in Nigeria has the choice to change this Agreement and any policies influencing or identifying with the Site. Your continued use of the Site following notification of the Agreement change will be seen as an affirmation of the modified terms and conditions of use. Your reaction upon dissatisfaction with the adjusted terms of use is to terminate your membership. Furthermore, Zippro School Management System maintains all authority to change, suspend or end the Site at whatever point.
We care about the privacy of our Users. Kindly observe our posted Privacy Policy. By utilizing the Service, you award Zippro School Management System the privilege to gather, store, use as well as disclose data in the way allowed by the Privacy Policy and you are consenting to have your own information transferred to and handled in the United Kingdom.
You might be required to register an account and select a password and user name ("User ID"). You guarantee to give us precise, complete and updated registration information about yourself. You may not choose as your User ID a name that you do not reserve the option to use, or someone else's name with the aim to impersonate that individual. You may not transfer your account to any other person without our prior written permission.
You represent and warrant that you are of legal age to form a binding contract (or if not, you've gotten your parent's or guardian's consent to use the Services and gotten your parent or guardian to agree to these Terms for your sake). In case you're agreeing to these Terms in the interest of an association or entity (for instance, in case you're a school head consenting to these Terms in the interest of your school, you represent and warrant that you are approved to agree to these Terms for that association or entity's behalf and bind them to these Terms (in which case, the references to "you" and "your" in these Terms, aside from in this sentence, relates to that association or entity).
You will only use the Services for your own internal, individual, non-business, educational use, and only in a way that complies with all laws that concern you. If your use of the Services is prohibited by applicable laws, at that point you are not approved to use the Services. We can not and will not be liable for your using the Services such that violate the law.
You will not share your account or password with anybody, and you should ensure the security of your account and your password. You're liable for any activity related to your account, and, if you have a school account, you are liable for guaranteeing that every student, teacher, and parent account related to your account conforms to the entirety of the restrictions set out in these Terms.
We believe that creating a website for clients needs a lot more than just a fancy template and a couple of hit buttons. It should rather be more of how each customer who visits the site finds something that he has been looking for has found it here.A website infrastructure is all about how comprehensively the information is provided to the customers. We have a very flexible approach to treat our customers according to their specific needs and requirements. Communication with clients is something that is most important to us and we try to make sure that we don't leave any of our clients unhappy. It is very important for us to know what exactly our clients are looking for and how we can provide him with the best solutions possible. We have a separate team that looks after gathering the required assets for developing the idea proposed to us by our clients.
Our infrastructure is developed in a way that ensures a positive solution for every requirement stated by our customers. We try to put in the required effort and analyze the designs needed along with the entire estimate of the project. This is followed by another round of discussion with our customers where we present a blueprint of the entire project. Our team also has a special task of reviewing other similar projects to analyze the conditions well before we continue with the project. This enables both us and the clients to know about the possible options available during the post-production of the website. We keep our customers updated with every minute detail that he might require to know at what stage the project is on its way to completion. Our approach is definitely an expressive one that helps our clients to be in continuous communication with us throughout the project.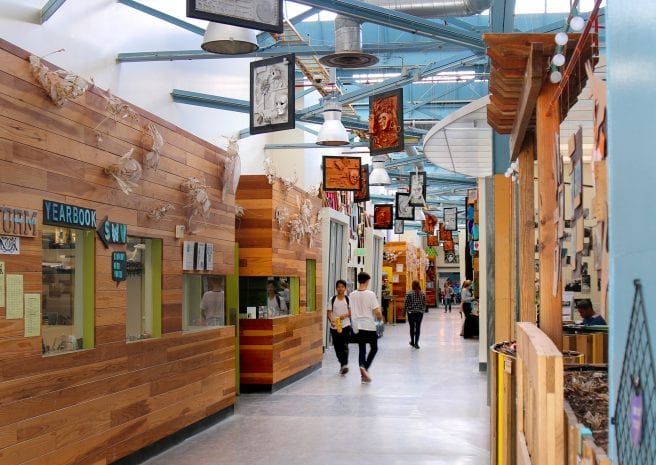 If any provision of these Terms shall be deemed unlawful, void or for any reason unenforceable, then that provision shall be deemed severable from these Terms and shall not affect the validity and enforceability of any remaining provisions.
The headings for sections herein are only for convenience and will not influence the significance of the arrangements of this agreement.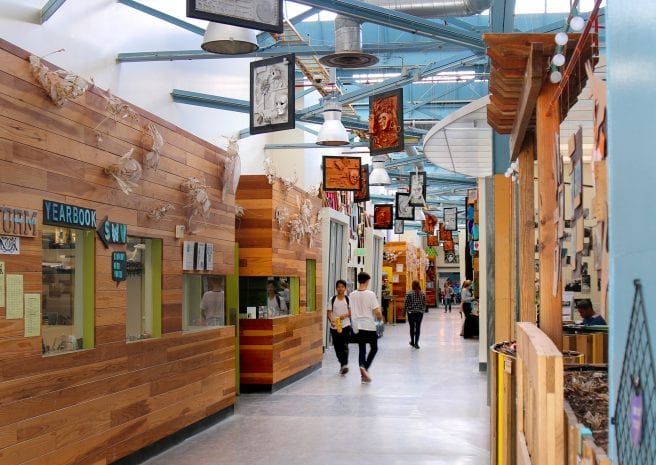 The Terms of Use comprises the sole and entire agreement between you and Zippro School Management System concerning the Site and supersede all earlier and coexisting understandings, agreements, representations, and warranties, both written and oral, regarding the Site.